In the mold manufacturing industry, Santos & Schulz bets on constant technological evolution.

For each challenge, a unique answer, a winning solution
>
It is our ability to build different solutions for each client, adapting to each challenge that has brought us here, in the heart of the city where the mold industry is at the forefront of the world, building daily technical solutions commercially suited to each project, which deserve the trust of customers, making each mold a winning project.
In the plastic injection molding industry, Santos & Schulz has built its reputation on vast experience and know-how, the ability to adapt to the challenge of the wide variety of customer demand. However, in order to respond with maximum quality, optimized timings and budgets, there is still a need for constant adaptation to international contexts, to the evolutionary change of high-end technologies, to certification requirements and to the evolution of materials.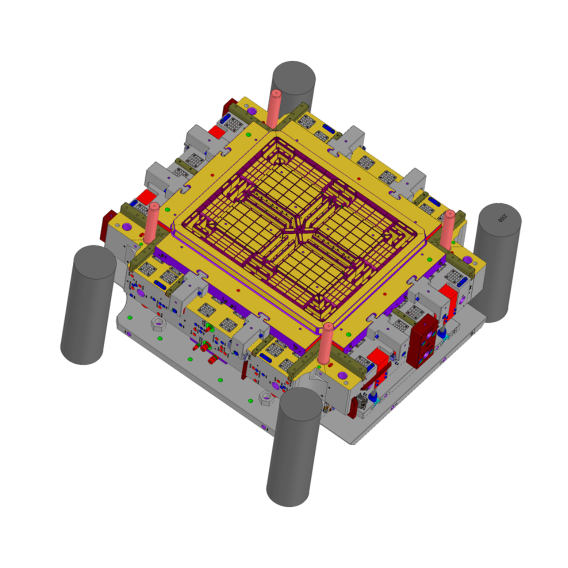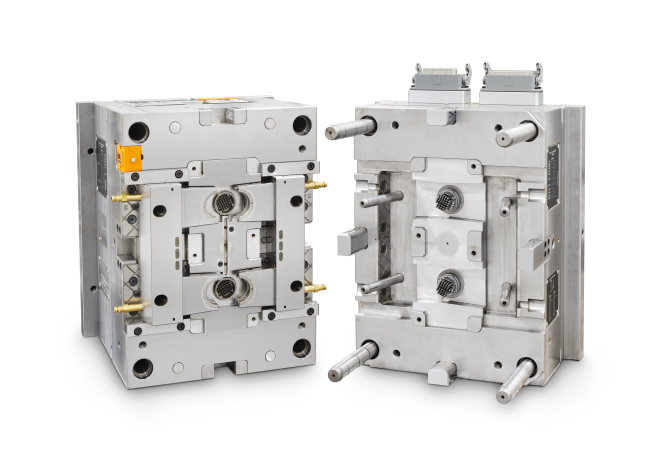 Various technologies, one partner
>
The manufacture of molds is a real technical challenge and our company's expertise guarantees - at all stages of the process - total quality, using work methodologies where communication is essential.
Faster and cost-effective: TANDEM-MOLD >
We are specialists in Tandem molds, a concept that allows a drastic reduction of up to 40% in costs without loss of quality and increasing the speed of production. These advantages are highly competitive when you want to inject different parts into the same mold, with optimized timings.